NICE Solid surface bathtub company tells you how to choose a bathtub
---
---
NICE Solid surface bathtub company reminds you to look at the installation type when purchasing a bathtub,
Embedded bathtub: directly embedded in the ground or other objects, it occupies a small area and is more convenient to take care of. It needs to reserve a place in advance, which is suitable for families under renovation.
Free-standing bathtub: If the ground decoration has been completed, you can choose a free-standing bathtub, which is convenient for construction and later maintenance.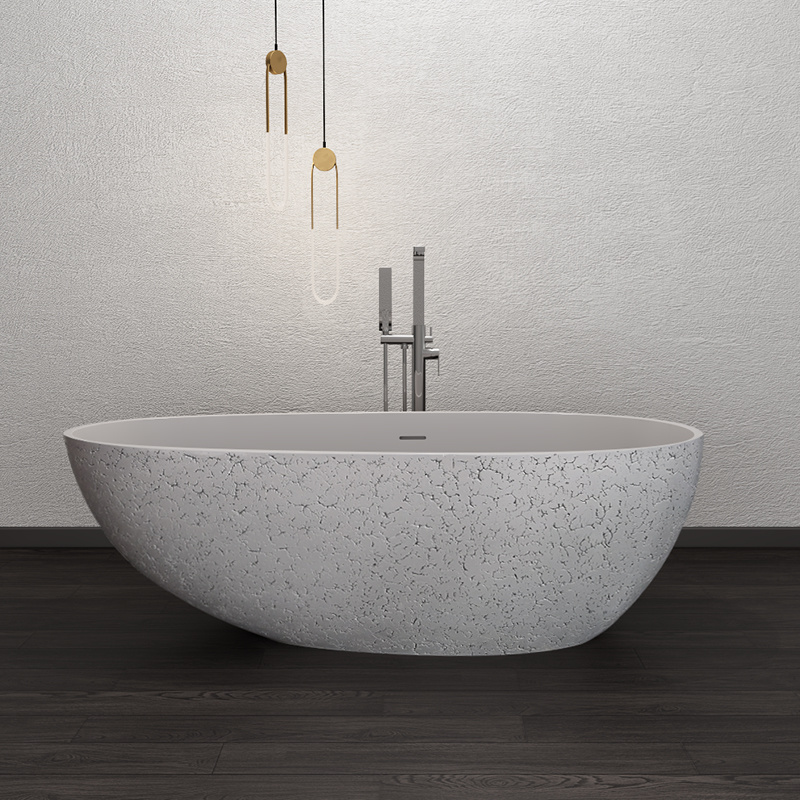 2. Function
Ordinary bathtub: It can be used only by installing water pipes and faucets, and the effect is limited to bathing.
Jacuzzi: There will be a surfing nozzle in this type of tank, and some of the jacuzzi have a constant temperature function, which will be more enjoyable than ordinary bathtubs.
3. Bathtub shape
It is necessary to pay attention to the size of the bathtub. At least one of the length, width and height is narrower than the door, otherwise the bathtub cannot enter the door. If the bathroom space is less than four square meters, you can try a triangular bathtub, which occupies a small area in the corner and has a high space utilization rate.
4. Select keywords
Specific thickness: You can gently tap the bathtub to judge the thickness of the bathtub. The thickness of the bathtub is not easy to crack.
Look at the glossiness: it must be smooth and flawless to the touch, smoothness.
NICE Solid surface bathtub company said that please also check the firmness by hand and foot. The firmness of the bathtub is related to the quality and thickness of the material, which cannot be seen by visual inspection, so you need to try it yourself, such as standing in, whether there is a feeling of sinking.
---
NICE Solid surface bathtub company,NICE Solid surface bathtub suppliers,NICE Solid surface bathtub Wholesale Price